| | | |
| --- | --- | --- |
| | | |
| DTU Space | University Bergen, BCSS | University of Valencia |
| DTU Space uses space as a base for research and technology development in order to learn more about the Universe and Earth, to study climate and environment on Earth and create results and technologies that benefit society. | Birkeland Centre for Space Science (BCSS) is a Centre of Excellence (CoE) at the University of Bergen (UiB), that also includes scientists from NTNU and UNIS. The objective of BCSS is to understand how Earth is coupled to space. | Our university, founded over five centuries ago by the Juries of Valencia, has become a modern, public university that teaches all areas of knowledge: social, economic and legal sciences, experimental sciences, engineering, health sciences, educational sciences and the humanities. |
| | | |
Latest news
ASIM in the media
Media page of the Birkeland Centre for Space Science, with links to international stories about ASIM and the research results coming out of the ASIM/ASDC project
Related Link
Fri 05 Feb 2021, 10:17
---
AGU/EOS spotlight: Observations from Space and Ground Reveal Clues About Lightning
The American Geophysical Union journal EOS (Earth and Space Science) News has chosen an ASIM paper by Østgaard et al. as a research spotlight for June 2021. The spotlight focusses on the ASIM work that demonstrates how TGFs are triggered by lightning leaders: "In a coordinated monitoring effort, scientists have uncovered the timing and triggering of high-energy lightning events in the sky."
Related Link
Thu 17 Jun 2021, 15:23
---
ASIM i Forskerzonen
Artikel på videnskab.dk s forskningsside, Forskerzonen, om ASIM missionen: Gå i Andreas Mogensens fodspor på jagt efter mystiske kæmpelyn
Related Link
Mon 19 Apr 2021, 15:31
---
ESA: How space science is combating climate change
ESA web article on ASIM's link to climate change research
Related Link
Mon 19 Apr 2021, 15:25
---
NASA releases video about LIS and ASIM on ISS
NASA has made a short video about how LIS and ASIM on the ISS work together to study lightning above and below the clouds
Related Link
Mon 12 Apr 2021, 09:58
---
Jets bleus et elfes : des chercheurs découvrent l'origine de mystérieux phénomènes lumineux
Les années lumière avec Sophie-Andrée Blondin: Radio segment from Radio Canada about ASIM, ELVEs and other TLEs. Part of their series 'Light Years' with Sophie-Andrée Blondin. In French.
Related Link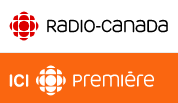 Mon 15 Feb 2021, 18:27
---
View all news